New Medical Staff Announcement
New Medical Staff at Oxford Recovery Center
The Oxford Center is pleased to introduce three new members of our medical staff. Each of our medical staff members comes to The Oxford Center with a plethora of experience to contribute and an enthusiasm for helping to promote healing and wellness at Oxford. 
---
Nicole Cunningham, FNTP
We are excited to welcome Nicole as our new Functional Nutrition Practitioner. Nicole is very excited to be joining our team at The Oxford Center after a long journey with scientific research, fitness, wellness, and nutrition.
Nicole holds a bachelor's degree in biology, an MBA in business administration, is a certified personal trainer, and holds a Functional Nutritional Therapy Practitioner certification. She first came into the world of nutrition when her son was born with over seven food allergies and multiple sensitivities. Nicole received little to no support for her son from the medical system, so she took it upon herself to learn all about nutrition, the body, and how food affects each individual. Through her efforts, Nicole was able to heal her son of all but one food allergy and lead him into being a happy and healthy boy.
At The Oxford Center, Nicole will be helping clients form a healthy relationship with the food they eat and to understand what foods are best for each client's body and lifestyle. "It is empowering to know that you can change your health without needing anything from anyone else."
---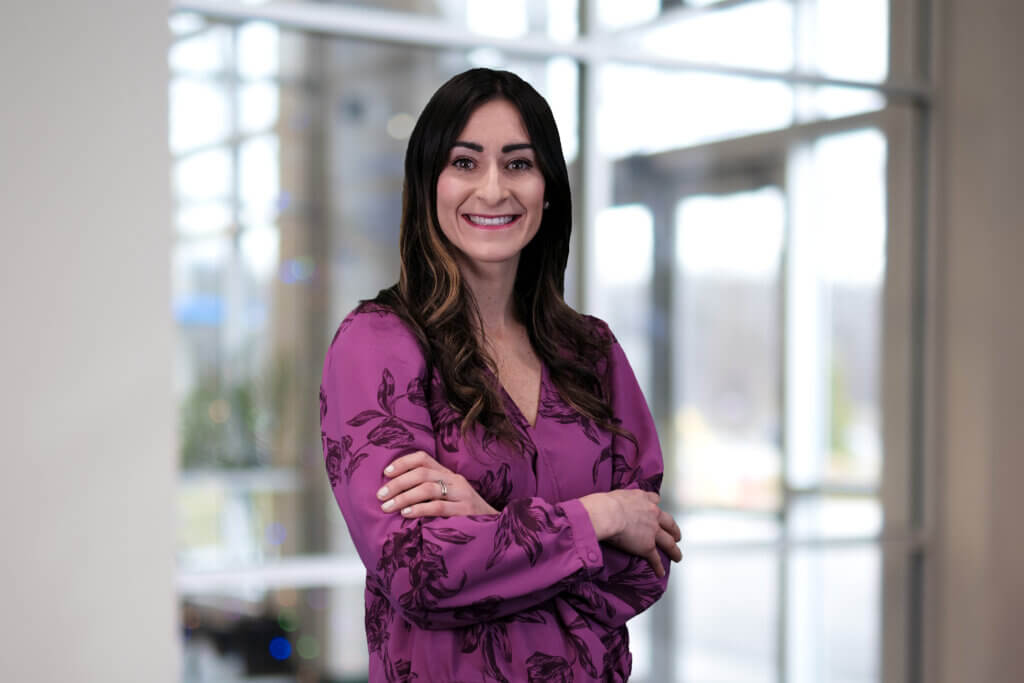 Melissa "Missy" Littell, PA
We are excited to welcome Missy as our new Physician Assistant. Missy brings eight years of past family medicine experience and is excited to join our team at The Oxford Center.
Melissa Littell attended Physician Assistant (PA) school at Western Michigan University in 2014. She has experience with patients of all ages, providing past pediatric, adolescent, adult, and geriatric care. Missy enjoys the diversity that family medicine offers and hopes to integrate more nutritional and supplemental care opportunities here at The Oxford Center. She strives to create a safe, warm, and comfortable space for patients to express their health concerns. 
"I strongly encourage patients to be active participants in their care and like to provide them with options so their treatment can reflect their unique and individual needs. I also believe so much of our health is best managed holistically and we really work hard to always incorporate that in every treatment plan. Ultimately, I want patients to leave every encounter feeling heard, valued and cared for, and try to always make that my utmost priority."
---
Madison Walker, NP
We are excited to welcome Madison as our new Nurse Practitioner. Maddy is excited to begin her journey as a Nurse Practitioner here at The Oxford Center.
Madison Walker received a bachelor's degree in nursing at Saginaw State University and received her master's degree at Spring Arbor University. She has experience working as an ER nurse, where she worked to provide care firsthand to patients. She is a dedicated supporter of patient-centered care and uses this approach to listen to her patients, care for them, and provide them with the best care possible. Maddy is looking forward to joining the medical team at The Oxford Center and using her expertise to put patients first and begin their healing process.
"I strive to help others and have a passion to improve patient's health with the greatest quality of care. What I love the most about the field of nursing is the ability to assist patients in meeting their health goals and creating a better quality of life."
---
Visit Us Today!
The Oxford Center is dedicated to providing you with the highest quality of care and understanding. We strive to identify the root cause of symptoms and work to begin the healing process for the root cause rather than simply masking symptoms.
We would love to help you on your way to healing and wellness! Schedule an appointment to meet with Nicole, Melissa, Madison, or any member of our excellent medical staff today by calling 248-486-3636.