April 2023 Newsletter
Camp ABA is Coming Soon!
The Oxford Center's Camp ABA combines traditional ABA (Applied Behavior Analysis) therapy with all the best parts of a summer camp! This program features Natural Environment Teaching and a one-to-one child to behavior technician ratio. Kids will get to meet targets, develop skills, practice modified behaviors, and play with others their age! Every day, they will participate in fun camp-themed activities that are accompanying targeted skills and engaging lessons.
If you want to learn more about our Camp ABA program, click here! Camp ABA runs Monday-Friday from 8 am to 4 pm and is insurance covered with an autism diagnosis! Camp will begin around mid-June so make sure you sign up soon! We understand how challenging summer months can be for you and your child, so we are eager to help! Click the link below to contact us or call us at 248-486-3636 and ask about signing up for camp! Don't wait to transform your child's summer break- space is limited!
More Ways to Give!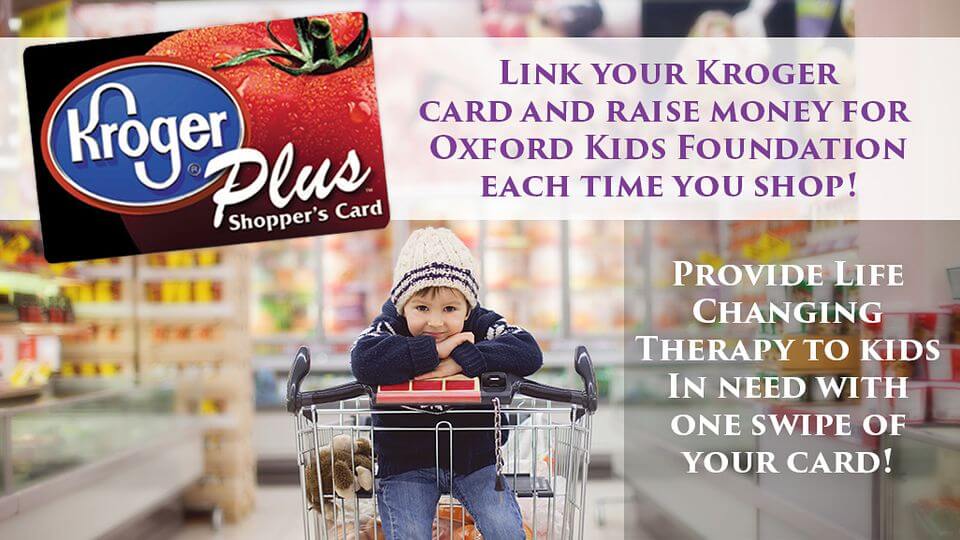 If you are interested in helping with the Oxford Kids Foundation, we are looking into adding even more ways to make that possible! For years, we were a proud partner of Amazon Smile, which allowed a portion of proceeds to be donated to the Oxford Kids Foundation every time you shopped. Regrettably, Amazon is closing its' Amazon Smile program to focus on other philanthropic ventures.
Thankfully, there are still ways to give! We are happy to share that we are partnered with Kroger to make giving easy and convenient for you every time you shop. You can now link your Kroger card to The Oxford Kids Foundation! You can help provide life-changing therapies to children that need them, and Kroger will donate funds based on the shopping you do every day. There's no cost to you and all you have to do is enter your Kroger Shoppers card at checkout!
Link your card to The Oxford Kids Foundation today by clicking the link below.
2023 Be the Change Gala is Fast Approaching!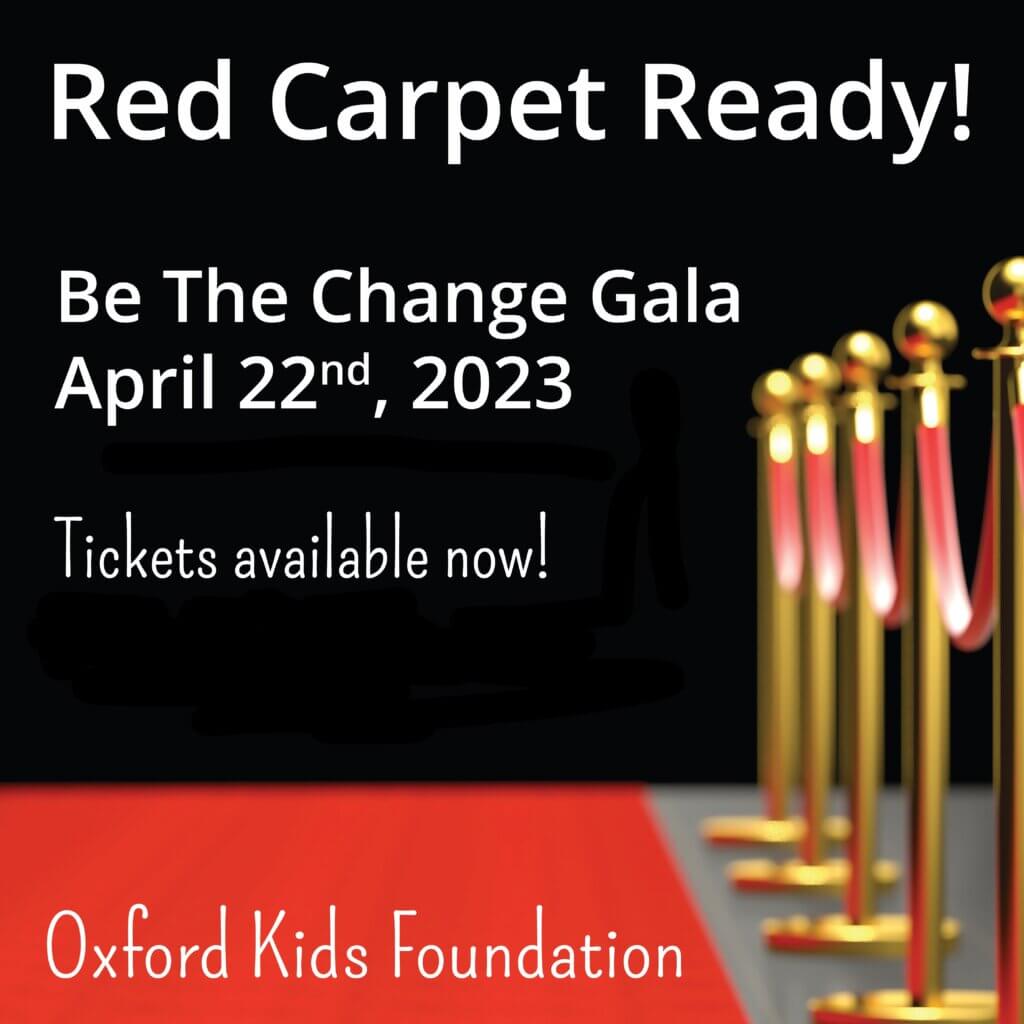 Don't forget The Oxford Center will be hosting the 13th Annual Fundraising Gala Dinner and Auction for the Oxford Kids Foundation on April 22nd! This event is a longstanding and beloved tradition in raising funds to support children with disabilities, chronic illness, and traumatic injuries.
Tickets for the Gala are available for purchase now. Tickets will feature fine dining, access to our silent/live auction, and drinks will be available. If you can't attend, you are in luck! Our online auction is open to the public and opens at 9 AM on April 14th! For more information on the Gala, how to purchase tickets, and access the auction click here.
If you or anyone you know is interested in sponsoring the "Be the Change" gala event, please contact andrew@oxfordkidsfoundation.org to look over a sponsorship packet.
We can't wait to be a part of the change with you!
TOC Talks Podcast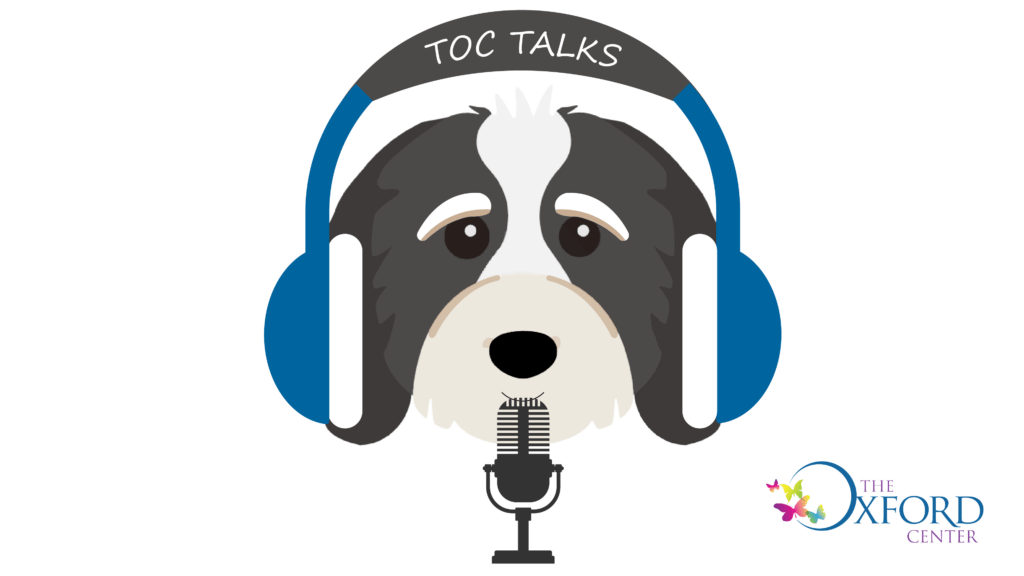 The Oxford Center is excited to say our new podcast is going great! Our new podcast is released once a week and is released every Thursday. Our TOC Talks podcast can be found on all streaming platforms with a video podcast on our Facebook and YouTube page. Every week, follow our Marketing Director Andrew Kistner as he dives into different issues and stories here at The Oxford Center with a new special guest every week! In our podcast, you can hear the personal stories of some of our patients and their journey with The Oxford Center, learn more about how some of our services can benefit different conditions, learn more about some of our staff here at The Oxford Center, discover new techniques and tips to help improve your life, and more!
If you have any topics or ideas you'd like to hear about in our podcast, let us know! You can submit any thoughts, suggestions, or questions by emailing our podcast host himself, Andrew Kistner, at andrew@theoxfordcenter.com.
Check out our episodes below and don't forget to subscribe!