July 2022 Newsletter
Concerned Your Child With Autism Isn't Ready For School?
Are you a mom or dad struggling with the thought of putting your child with autism into school? Feeling that they just might not be ready for school? ABA Academy, our insurance covered ABA based program lead by certified BCBA's may be right for you. We help your child gain the necessary skills and behaviors they need to be successful in school, whenever that time may be. This program utilizes Oxfords ABA procedures to teach school readiness behavior. We teach them behaviors including attending to and tolerating tasks, requesting breaks, following group instructions, and advocating their wants and needs.
ABA Academy is enrolling now! Call 248-486-3636 to schedule your discovery session.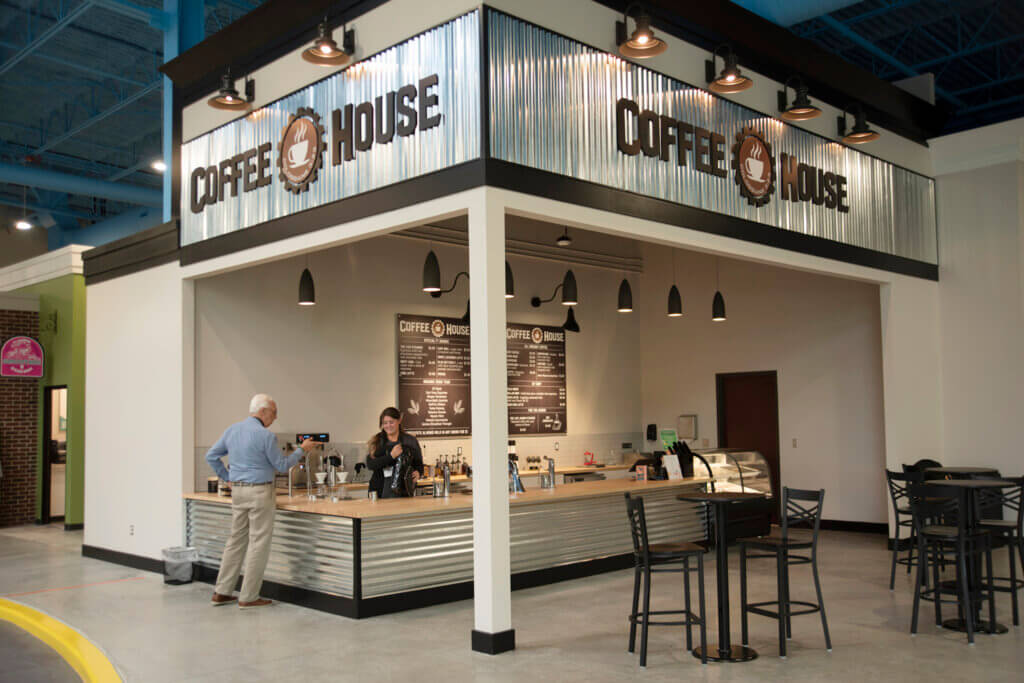 Colossians 3:23 Coffee House
Our coffee house is officially open to the public! On your next visit, enjoy a hot coffee, an iced latte, or our selection of teas. Our coffees and teas are all organic, and our flavored syrups are all made in house! All proceeds from our coffee house benefit The Oxford Kids Foundation, helping children in need get access to life changing therapies not covered by insurance.
The most unique function of the coffee house is the way it will be utilized in the COMPASS Therapeutic Vocational Training Program. The COMPASS Program provides support for teens and young adults with autism or other developmental disabilities who face barriers to entering the workforce. In Colossians 3:23 Coffee House, these young adults will be able to run through real life situations similar to what they will experience in the workplace. We will provide therapy to minimize potential barriers to employment in our own facility so that they are less likely to become issues in our client's career or schooling.
Stop in and see us! Your morning coffee can help kids and young adults with developmental disabilities continue on their journey to the most fulfilling life possible.
To find out more about The Village of The Oxford Center and see menus from all of our shops, click HERE.
Waylon's Story
This is Waylon's story. Waylon is a two year old little boy, almost three, that was diagnosed with Autism Spectrum Disorder. His mom, Debbie, has done absolutely everything she can to help Waylon. After receiving his diagnosis, Debbie started down the path that all of us are all too familiar with, the search for answers and help. Debbie searched for ABA therapy in her South Carolina town and was put on waiting list after waiting list. Her family heard about the possible help that Hyperbaric Oxygen Therapy can have when treating Autism, but struggled to find a facility that would treat Waylon. That's when Debbie's journey started with The Oxford Center and Oxford Kids Foundation. As the costs are great to travel out of state to treat at The Oxford Center, Oxford Kids Foundation was there to help. Please watch the short film we put together about Waylon's journey. Thank you to all that support Oxford Kids Foundation. We have approved 9 grant applications between June and July, and are in need of your help as we still have several that we'd like to approve. Please consider donating to help kids get the therapies they so deserve. Donate To: New tab (oxfordkidsfoundation.org)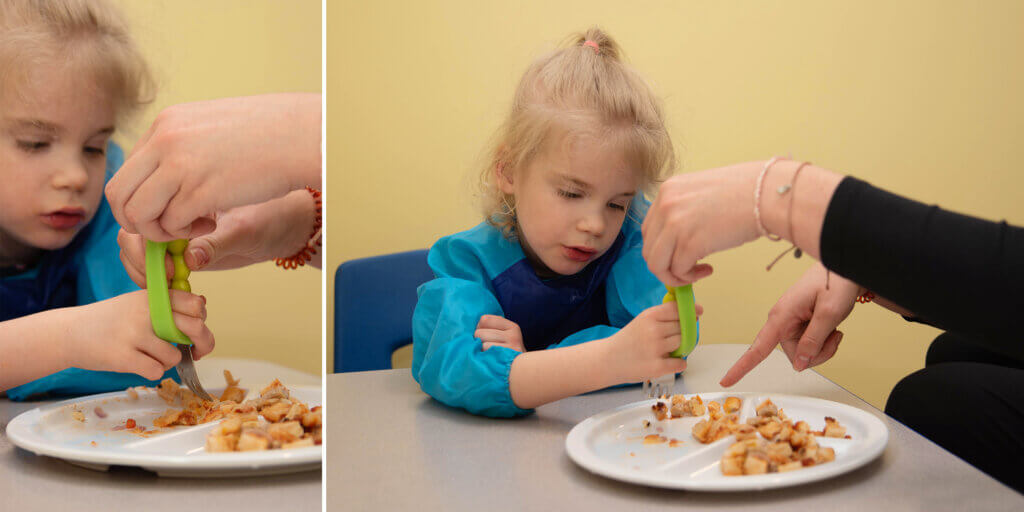 Dinner Time Tips for Children with Autism (Part 2)
Last month we talked about working on fine motor skills and decreasing food aversions at the dinner table. This month, we will talk about a few ways that we can help our children with autism build Independent Living Skills, engage them in dinner time conversation, and help them feel included. The dinner table is a place where our families gather, bond, and learn more about each other. There are plenty of ways that our children on the autism spectrum can benefit from this special time together.
Many of the kids in our ABA program are working on Independent Living and Self-Help Skills. Preparing or clearing a dinner table is a fantastic opportunity to practice those skills. As you work, talk about all the objects you are laying out. You can count them, talk about their features, or point out where they should go on the table. When setting the table, you can model through how each place setting is laid out and then have them set the last one. In ABA therapy, we often use something called "backward chaining" to teach new behaviors. This means that the parent/instructor completes all the steps except for the last one. When the child gets to accomplish that last step in the process, they feel a sense of accomplishment. As they build their skills, they can slowly begin to complete more steps of the process.
To involve non-vocal children in dinner time conversation, I recommend using their AAC device and contriving situations for them to use it. Each day, we send a parent note home with your child that tells you about their day. You can ask them various questions and have them point to the correct icons based upon what activities they did that day and the toys they played with. You can also involve the child's siblings by having them ask the questions and help the child utilize their device. This will help build functional communication skills and will help our children feel involved during dinner time conversation!
There are so many ways that we can help our children feel included, and to continue their progress at home. At The Oxford Center, we want to help make each of our kids as successful as possible. If you have questions about our ABA program, please call us at any time. We would love to talk with you and set up a discovery session for your child.
-Shannon Hunyadi, M.A., BCBA, LBA
Click Here To learn more about our ABA Program
Call 248-486-3636 to set up a discovery session