November 2022 Newsletter
Sensory Friendly Santa Event
Oxford Recovery Center is hosting 3 days of Sensory Friendly Santa! We will have Santa and Mrs. Claus at the Brighton location on Monday and Tuesday, December 12th & 13th, then at our Troy location on Wednesday, December 14th. Everyone will receive a digital photo with Santa and Mrs. Claus where they can have printed wherever they like. Santa visits will be by appointment only and we've made it very easy to register at the link below.
Happy Thanksgiving from Oxford Recovery Center
We hope that everyone enjoys a wonderful time with their friends and family this Thanksgiving. Every year we go around to as many staff members as we can find and ask them one thing they are thankful for this Thanksgiving. Watch the video of all the wonderful responses.
Autism & Law Enforcement Workshop

Autism & Law Enforcement Workshop
Although law enforcement is tasked with keeping the public safe, interactions between first responders and those with autism spectrum disorder (ASD) or other psychiatric conditions can be contentious, and in some cases, deadly. To address this challenge, Oxford Recovery Center presents: An Autism Recognition and Response Workshop presented by our CEO and Founder, Dr. Tami Peterson, and Officer Edward Blackburn, head of security at ORC. We have invited all local law enforcement agencies to the workshop. If you are interested in attending, please register at the link below.
Treating Post COVID-19 Long Hauler Syndrome
Are you still struggling with COVID symptoms even though you've recovered from virus? COVID-19 can cause long lasting symptoms such as loss of taste and smell, brain fog, headaches, memory problems, fatigue, and more. Research shows that Hyperbaric Oxygen Therapy is a very safe and effective treatment to alleviate these lingering symptoms to help you get your life back. Hyperbaric Oxygen Therapy has been proven to reduce inflammation, saturate plasma with oxygen, and increase stem cell circulation which enhances the body's ability to heal itself. Oxford Recovery Center has had tremendous success in treating post COVID and COVID Long Hauler Syndrome. Whether you have recently had COVID or if you had it in the past, hyperbaric oxygen therapy can help you in your COVID recovery.
Meeting and Event Room Rentals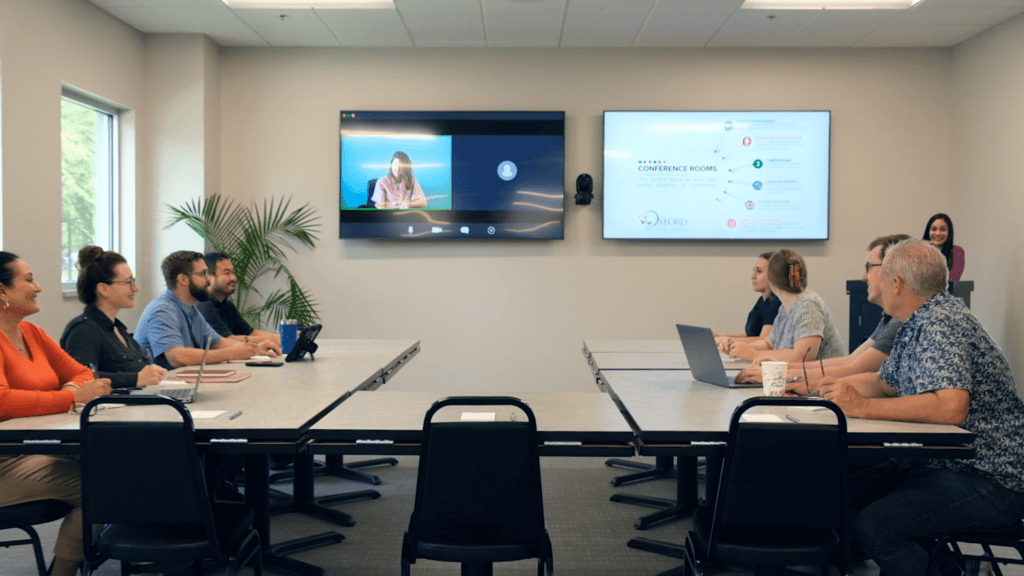 Oxford Recovery Center has several meeting and event spaces available to rent. Whether you are in need of a small conference room for a board meeting or a large gathering space for a family reunion, The Village of ORC has a space that can accommodate.
– Our full conference room accommodates up to 100 people or can be divided into three rooms to hold simultaneous conferences.
– Hybrid Meetings – host your in-person meeting with remote access through video conferencing applications on our four large scale monitors.
– Sound System – ceiling microphones and speakers throughout the room ensures that everyone has clear audible access.
– Video Recording – we can record and edit your meeting and upload it directly to you.
– Customizable Setup – hold your meeting in a conference room setup, U-shape setup, roundtable setup, or many other options.
– On-Site Catering – our professional chefs can cater your event in our attached lunchroom.
For more information or to schedule an event, call 248-486-3636 or email lynn@oxfordrecoverycenter.com