October 2016 Newsletter – New Troy Location
[et_pb_section admin_label="Section" transparent_background="off" allow_player_pause="off" inner_shadow="off" parallax="off" parallax_method="on" padding_mobile="off" make_fullwidth="off" use_custom_width="off" width_unit="off" custom_width_px="1080px" custom_width_percent="80%" make_equal="off" use_custom_gutter="off" fullwidth="off" specialty="on" disabled="off"][et_pb_column type="1_4″][et_pb_text admin_label="OCT-16 Newsletter" background_layout="light" text_orientation="left" use_border_color="off" border_style="solid" disabled="off"]
October 2016 Newsletter
New Therapy Added to The Oxford Center
[/et_pb_text][/et_pb_column][et_pb_column type="3_4″ specialty_columns="3″][et_pb_row_inner admin_label="row_inner" padding_mobile="off" use_custom_gutter="off" make_equal="off" column_padding_mobile="off" parallax_1="off" parallax_method_1="on" parallax_2="off" parallax_method_2="on" parallax_3="off" parallax_method_3="on" disabled="off"][et_pb_column_inner type="4_4″ saved_specialty_column_type="3_4″][et_pb_text admin_label="Text" background_layout="light" text_orientation="left" use_border_color="off" border_style="solid" disabled="off" border_color="#ffffff"]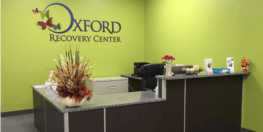 The Oxford Center is excited to announce its new Troy location. The address is 165 Kirts Blvd., which is south of Big Beaver and west of Livernois.
The Oxford Center was founded in 2008. Since its founding in South Lyon, it expanded to a second location in Troy, and is relocating that facility, doubling the size in order to offer its full spectrum of therapies. Therapies offered at this new location include: Hyperbaric Oxygen Therapy, Neurofeedback, Weight-Loss & Wellness, and coming soon Neuro-Physical Therapy.
The new location is near the I-75 / Big Beaver Rd. exit and close to restaurants and shopping. With parking available just outside the clinic entrance, the new location offers better accessibility than the previous location. As you enter the clinic, you'll find that it is airy and bright with cheery colors. There is a full kitchen and family room with comfortable chairs and sofas accessible to patients and family members. The kitchen has a large table where family members can sit and eat or do homework while waiting. Spacious windows into the chamber room, where the oxygen therapy takes place, provides excellent visibility for friends and family members. The restrooms are large and wheelchair-accessible.
We invite you to stop by and check it out. Look for the grand opening celebration announcement in your e-mail.
[/et_pb_text][/et_pb_column_inner][/et_pb_row_inner][/et_pb_column][/et_pb_section]