The Oxford Center has a very exciting new addition- an approximately 960 square feet indoor playscape for our Brighton location! This playscape has been a long process of picking out the perfect model and features, patiently tracking its shipment process, and then watching excitedly as it was being built! We know this playscape is going to be so much fun for our kiddos! Our playscape features a climbing rock wall, multiple slides, a ball pit, a swing, an obstacle course, and more! With so many great, fun features, we know this playscape is going to be a great addition. But is there any point to it beyond just being fun? Absolutely! The playscape is going to be a huge asset to our ARTS programs.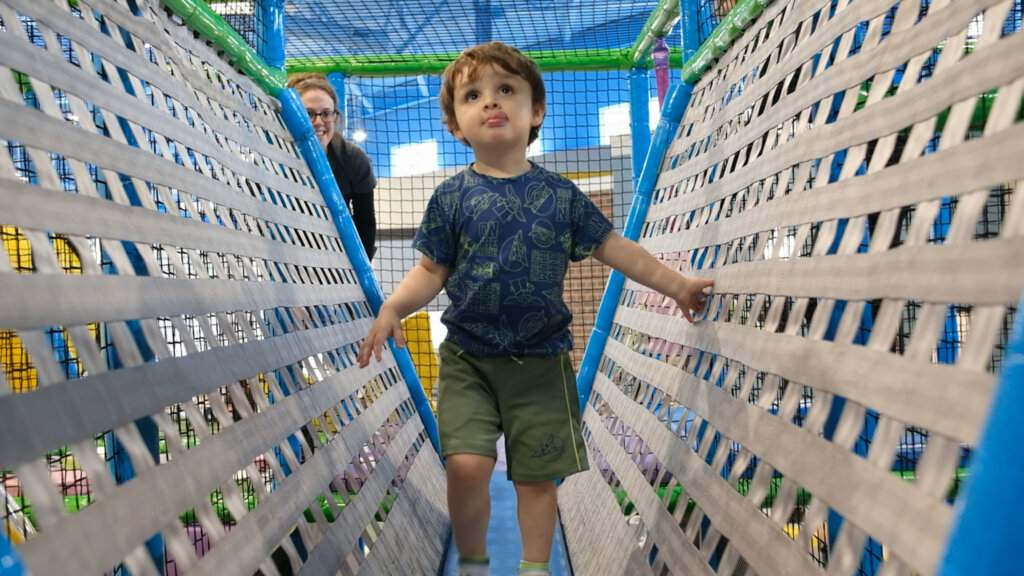 What is our ARTS Program?
Our ARTS program stands for Autism Recovery Thru Synergy. At The Oxford Center, our synergistic approach to autism is unlike any other ABA center. We use every tool in our belt to help our kids grow and develop as much as possible. We know that many kids coming to us for ABA services will also benefit from services like Physical Therapy, Speech Therapy, and Occupational Therapy. So, we have incorporated all of these therapies into one program so that we can provide each of our kids with the best possible individualized experience.
How will the playscape be used in ARTS?
When picking out our playscape and all its features, we made sure to put careful thought into how the playscape would be able to benefit each therapy in our ARTS program. We want our kids to have fun and enjoy their time here- but it is also important to us that they are learning, and that we are doing everything we can to help them as well. Here are the benefits and learning opportunities our playscape will have for our ARTS program:
-Applied Behavioral Analysis Therapy:
ABA offers a huge wealth of opportunities for growth through our playscape. Our kids will be able to practice waiting, requesting preferring locations, shoes and socks on and off, turn taking, peer play, requesting actions, requesting actions from peers, transitions from preferred locations, requesting help, identifying emotions, and more!
-Physical Therapy & Occupational Therapy:
Our playscape will help to develop key skills in both physical therapy and occupational therapy. These include practicing skills like vestibular input which will allow kids to practice for changes in their position, movement, or direction of the head. They will also be able to practice motor planning while playing which allows them to remember and perform body movements to fulfill a task, dynamic balance which will allow our kids to practice remaining standing and stable while engaging in play, practicing coordination, kinesthetic awareness which allows practice sensing the position and movement of their own body, strengthening muscles, and lots of practice with sensory processing and visual-spatial awareness skills through each of our playscape features.
-Speech Therapy:
In speech therapy, our playscape will offer fantastic opportunities for peer-to-peer interactions involving turn-taking and sharing. They will be able to increase functional play skills by sharing and taking turns in things like waiting their turn to go down the slide, use the ball pit, sharing balls, etc. They will also be able to increase their expressive language skills through utterance length and labeling skills to express their wants and needs, whether that be verbally or through an AAC device.
Conclusion
In conclusion, the addition of our indoor playscape at The Oxford Center's Brighton location signifies more than just a physical expansion; it symbolizes a commitment to innovative and holistic autism therapy. Through this vibrant playscape, we are exemplifying how learning and development can be intertwined with play and fun. By providing a nurturing environment that sparks curiosity and excitement, we are able to foster an atmosphere where children can flourish and reach their fullest potential. As we look ahead, the playscape represents a bright future for autism therapy, where innovation, compassion, and the power of play combine to create a world of possibilities for the children in our care.