Are you red carpet ready? The Oxford Center is excited to announce that it will be hosting a fundraising gala and auction event to benefit the Oxford Kids Foundation (OKF)! We are working hard with OKF to get everything ready and cannot wait to see all the good that can be done! Without further ado, the 13th annual 'Be the Change' Gala event will take place on April 22nd, 2023, at 5 pm, and promises to be a memorable evening!
What is OKF?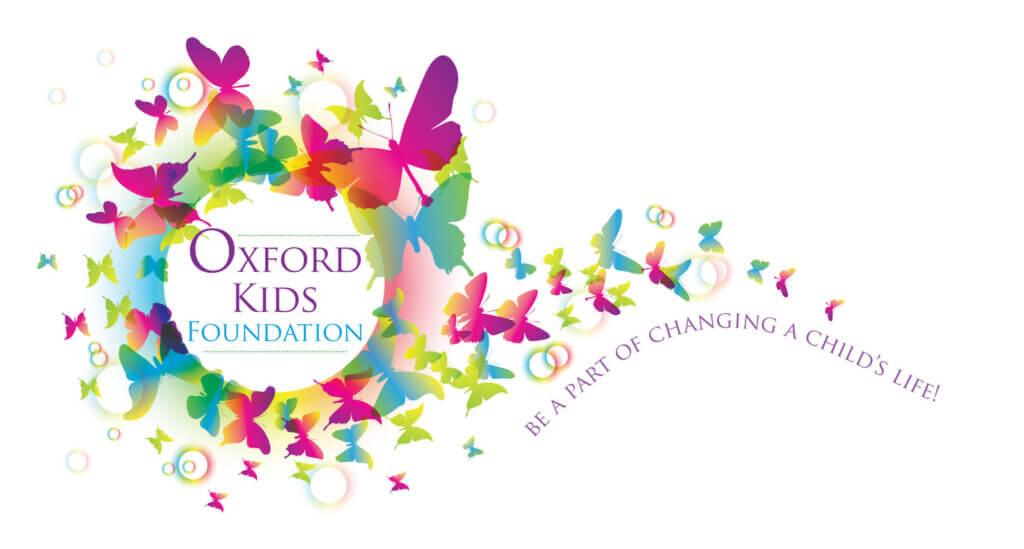 Oxford Kids Foundation is a 501(c)3 nonprofit organization that is dedicated to improving the lives of children with disabilities, chronic illness, and traumatic injuries by providing access to essential therapies and medical care not covered by insurance. Many of these children require additional therapies that insurance does not cover, and OKF strives to bridge this gap by providing funding for these therapies.
For some children, insurance may cover X number of hours for physical therapy… but that might not really be enough for the child to reach their full potential. In this case, a parent may want to seek out additional hours to help their child. Parents may also want to seek out treatment options such as Hyperbaric Oxygen Therapy or Conductive Learning Therapy, and more. The problem with this is that the parent(s) will have to pay out of pocket and costs like this add up quickly. Here at OKF, we only care about one thing- doing what is best for children in need. Anyone who is approved for a grant from OKF will be able to use the grant to receive care for their child anywhere in the state of Michigan. The foundation dedicates itself to helping children and their families overcome the financial burden of obtaining essential medical treatments.
The 'Be The Change' Gala Event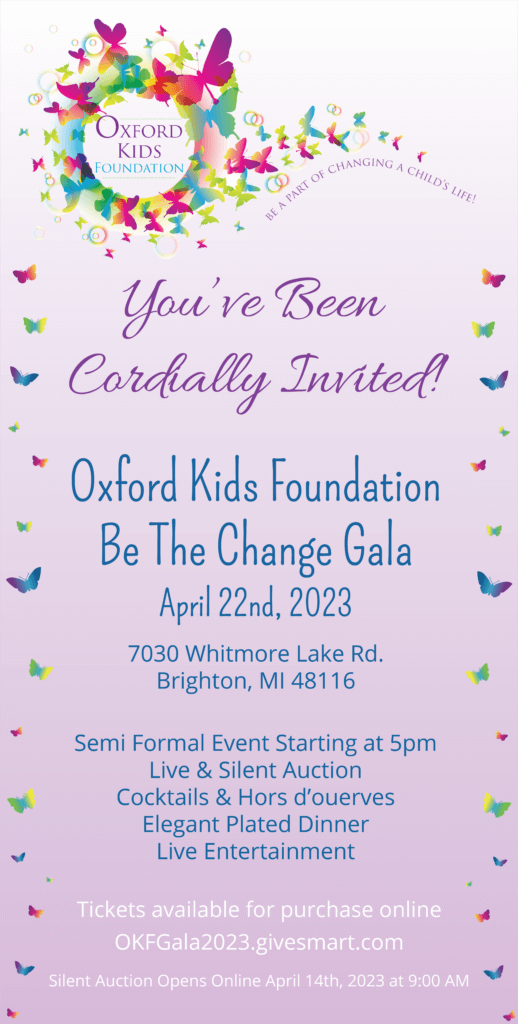 The gala and auction event will serve as a fundraiser for OKF. Guests who purchase tickets will enjoy an elegant plated dinner and access to a silent auction featuring unique and exciting items, such as luxurious vacations, exclusive experiences, and high-end jewelry. In addition, the event will feature amazing entertainment that promises to be a highlight of the evening.
But attending the gala isn't the only way to help! OKF is also offering an online auction that is open to the public! The online auction features a wide range of baskets, vacations, experiences, and more. Even if you cannot attend the event in person, you can still bid on amazing items and support OKF and children in need. The online auction will open to the public on April 14th at 9:00 A.M. In the meantime, you can check out the items and packages that are available here.
By attending the gala and auction event or participating in the online auction, you will be making a difference in the lives of countless children in need. All proceeds from the event will go directly towards helping children receive the therapies they desperately need but insurance does not cover.
How Can You Help?
The one thing we need to help OKF make sure this event is a success is YOU! We need caring members of our community to purchase tickets and attend the event and participate in the online auction. To purchase tickets or participate in the online auction, visit Oxford Kids Foundation.  
Don't miss out on this incredible opportunity to give back and have a great time doing it. Together, we can make a difference in the lives of children in our community.