Welcome to CP Awareness month! CP stands for Cerebral Palsy, and all of March is dedicated to raising awareness about this condition, so The Oxford Center is going to join in this endeavor. Many of us may have a family member or know someone with Cerebral Palsy, but we might not actually know much about the condition. Thankfully, The Oxford Center is here to help you learn more and raise awareness about this condition!
What is Cerebral Palsy?
Cerebral Palsy is a neurological disorder that affects movement, posture, and muscle coordination. It is caused by damage to the developing brain, which can occur during pregnancy, childbirth, or early childhood. At this point, Cerebral Palsy affects roughly 1 in 500 children worldwide, and its severity can vary widely from person to person.
Symptoms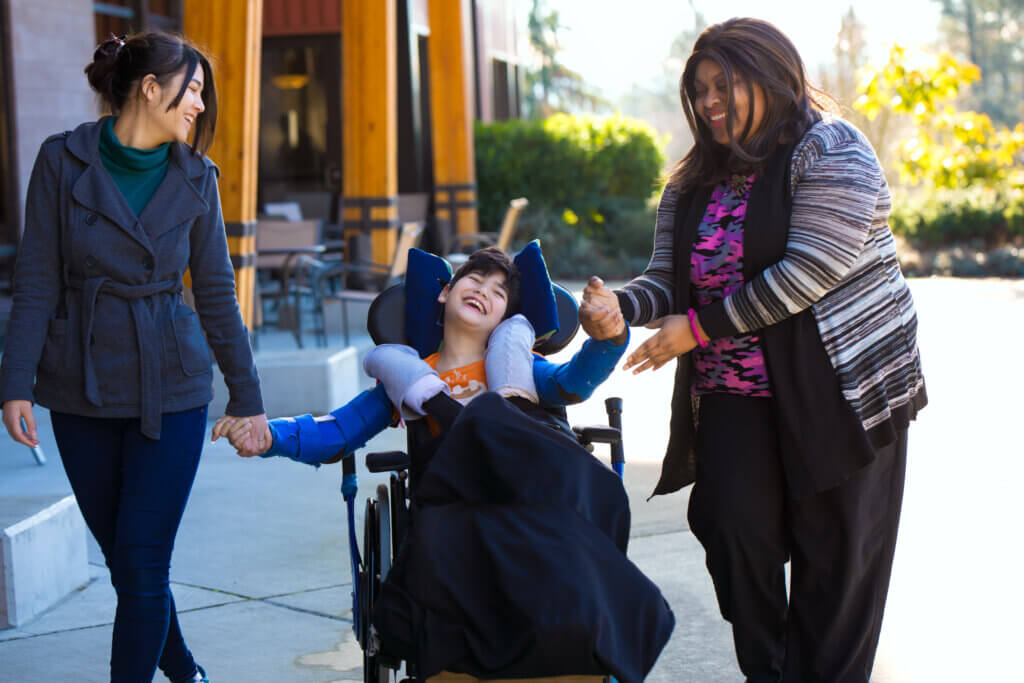 Symptoms of Cerebral Palsy can vary depending on the type and severity of the condition. Specifically, some common symptoms include poor muscle control, difficulty with balance and coordination, spasticity or stiffness in the muscles, and tremors or involuntary movements. Other symptoms may include difficulty with fine motor skills, such as writing or buttoning clothes, difficulty with speech and swallowing, and intellectual disabilities.
Treatment Options
There is no cure for cerebral palsy, but there are several treatment options that can help manage the symptoms and improve quality of life. Physical therapy and occupational therapy are often recommended to help with muscle strength and mobility, as well as to help with daily activities such as dressing and feeding. Speech therapy can also help with communication and swallowing difficulties.
The Oxford Center
Just like every person is different, every child has different needs and therapies that will work best for them. Here at The Oxford Center, we offer a number of therapies that can help improve symptoms related to a Cerebral Palsy diagnosis. I.e. Hyperbaric Oxygen Therapy, Neurofeedback Therapy, Intensive Physical Therapy, Speech Therapy Occupational Therapy, and our Functional Nutrition Therapy Practitioner. This integrative approach allows every individual with Cerebral palsy to get the therapies they need. No matter what needs you or your child may have, The Oxford Center is here to help!
Hyperbaric Oxygen Therapy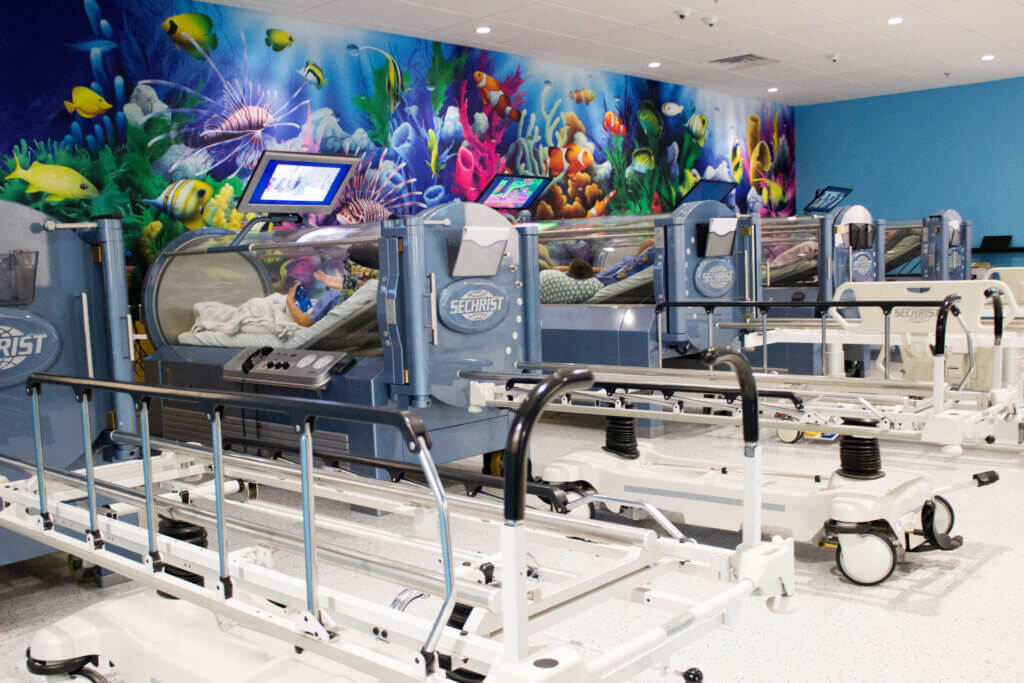 Finally, one treatment option that has gained attention in recent years is hyperbaric oxygen therapy (HBOT). HBOT utilizes 100% medical grade vaporized oxygen under increased atmospheric pressure which increases the oxygen in the bloodstream and tissues. The research behind using HBOT for Cerebral Palsy shows that the increased oxygen supply helps to reduce inflammation, promotes the growth of new blood vessels, and increases circulating stem cells, which heals and repairs damaged tissue throughout the body and brain and can improve the symptoms associated with Cerebral Palsy.
Overall, while there is no cure for Cerebral Palsy, there are many treatment options available to help manage symptoms and improve quality of life. It is important for individuals with Cerebral Palsy to work closely with a team of healthcare professionals, including doctors, therapists, and specialists, to tailor a treatment plan to their specific needs and goals.
Intensive Physical Therapy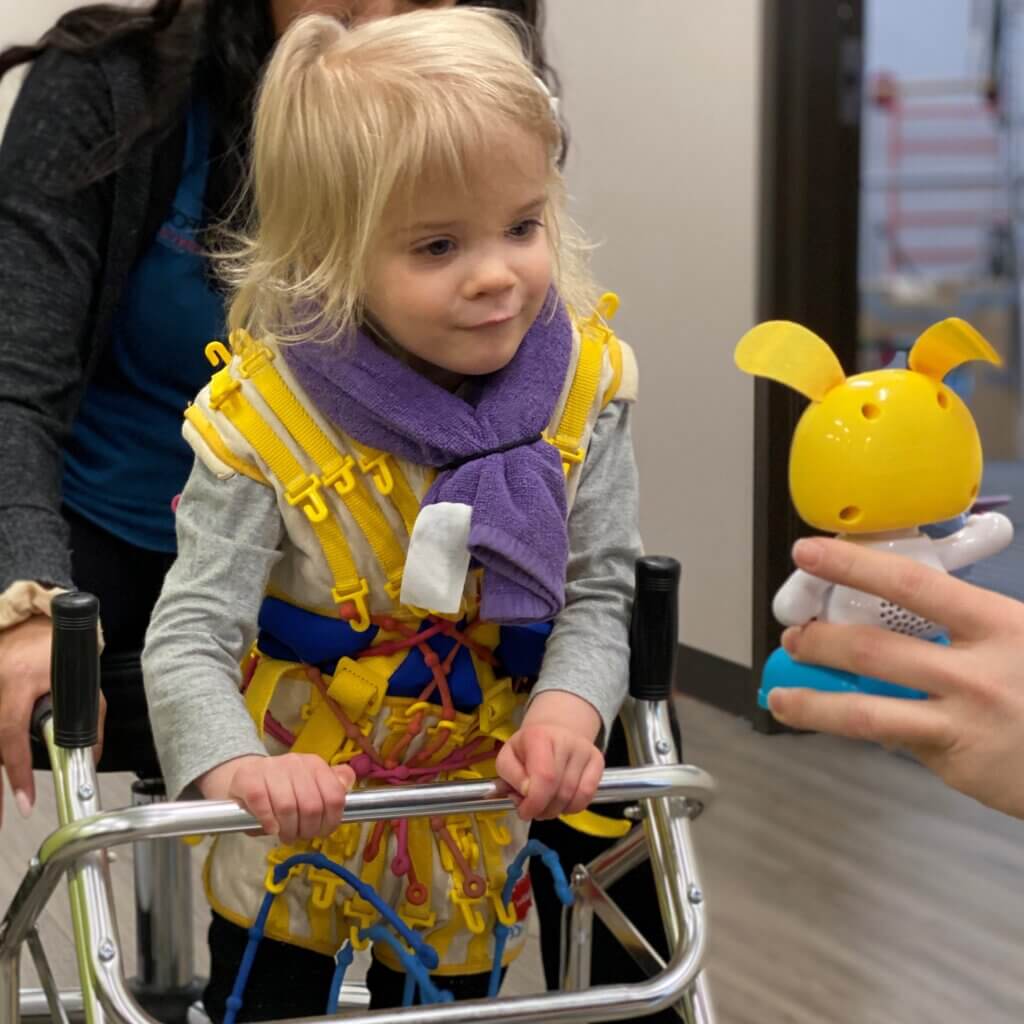 Intensive Physical Therapy is five days per week for three hours each day. The main goal is to achieve maximum functional improvement. It includes exercises to improve strength, flexibility, balance, and coordination. Our Physical Therapists will use advanced techniques that have been proven to be effective in improving muscle strength, reducing spasticity, and enhancing the patient's ability to perform daily activities. Finally, combined with our daily intensive program, Suit Therapy can accelerate the development of new motor skills that strengthen muscles and teach the brain and body how to sit, stand, and walk. 
If you know someone living with Cerebral Palsy, call the Oxford Center to find out how we can help. Call us at 248-486-3636 to schedule a FREE consultation with one of our nurses to learn more about our therapies and how they can help you on your journey.