Autism & Law Enforcement Workshop
Although law enforcement is tasked with keeping the public safe, interactions between first responders and those with autism spectrum disorder (ASD) or other psychiatric conditions can be contentious, and in some cases, deadly. At The Oxford Center, we care about the safety of everyone in our building, so we want to make everyone is as prepared as possible if we ever had an emergency… including the police officers.
That's why Officer Ed, our security officer for The Oxford Center, is holding a "Autism & Law Enforcement Workshop"! This workshop is open to police officers who would like to learn more about how to respond to a situation where individuals with Autism and other psychiatric conditions might be present. We have invited officers from the city of Brighton, Green Oak Township, Livingston County, and the Michigan State Police. Officers in attendance will receive training in identifying characteristics of people with autism, de-escalation techniques, techniques when responding to an emergency at The Oxford Center, interactions with a person(s) with Autism, and communication techniques.
This workshop will take place at The Oxford Center on Wednesday, May 3rd from 11 AM to 1:30 PM. If you know of any police officers who could benefit from this workshop, please direct them to register at the link below.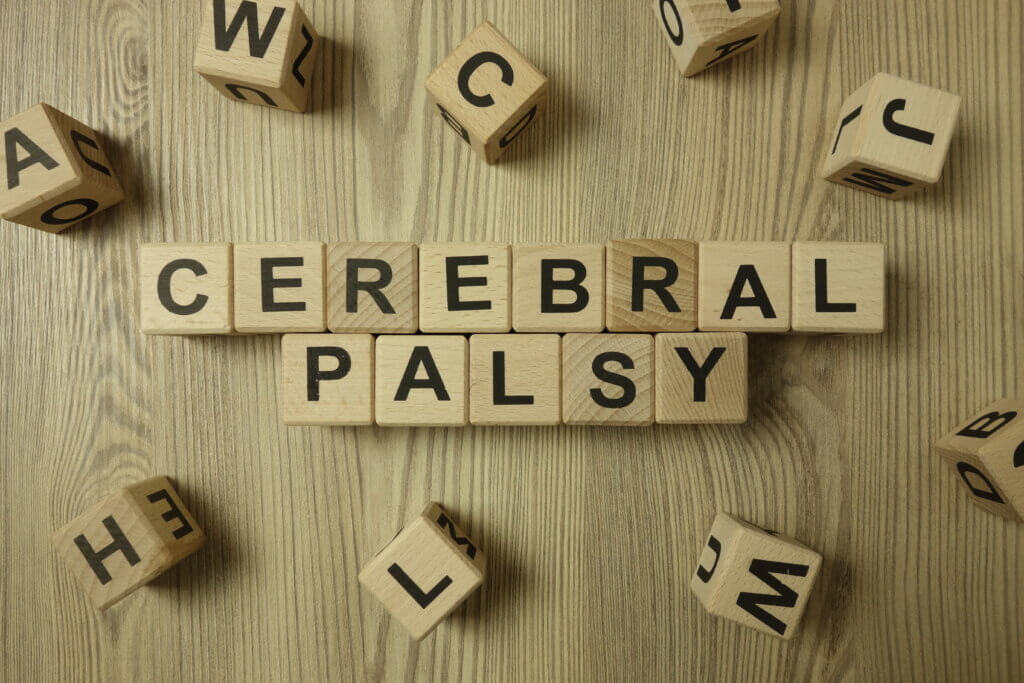 March is Cerebral Palsy Awareness Month!
Welcome to CP Awareness month! CP stands for Cerebral Palsy, and all of March is dedicated to raising awareness about this condition, so The Oxford Center is going to join in this endeavor. Many of us may have a family member or know someone with Cerebral Palsy, but we might not actually know much about the condition. Thankfully, The Oxford Center is here to help you learn more and raise awareness about this condition!
Cerebral Palsy is a neurological disorder that affects movement, posture, and muscle coordination. It is caused by damage to the developing brain, which can occur during pregnancy, childbirth, or early childhood. At this point, Cerebral Palsy affects roughly 1 in 500 children worldwide, and its severity can vary widely from person to person.
Every week, The Oxford Center will be posting different graphics, articles, and podcast episodes that will help to educate and raise awareness about this condition. Look out for our updates every week on our website and social media platforms!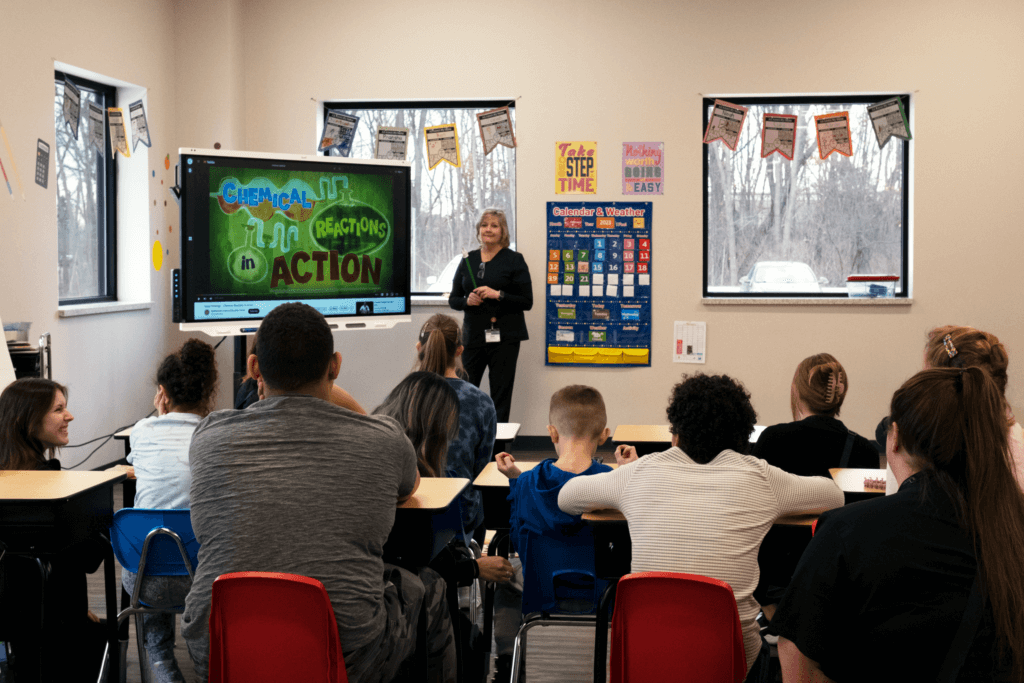 ABA Academy is in Session!
ABA Academy has been busy this past month with art projects, science experiments, music, gym, reading, writing, and math lessons that follow a weekly theme. Some of our themes so far have been National Library Lovers Week, Dental Health, and Time.
During National Library Lovers Week, we learned all about books! We learned the parts of a book, the jobs of an author and illustrator, genres, and of course all about what libraries have to offer. We were even visited by two librarians from The Brighton Public Library!
During Dental Health week, we visited our very own Oxford Center Dino Dentist chair and made elephant toothpaste in a science group. We started March off with the theme of Time by making clocks, learning how to tell time, and playing What Time is it Mr. Fox? in gym.
Stay tuned for our upcoming themes and adventures for the rest of the month of March like Weather, St. Patrick's, and The Five Senses.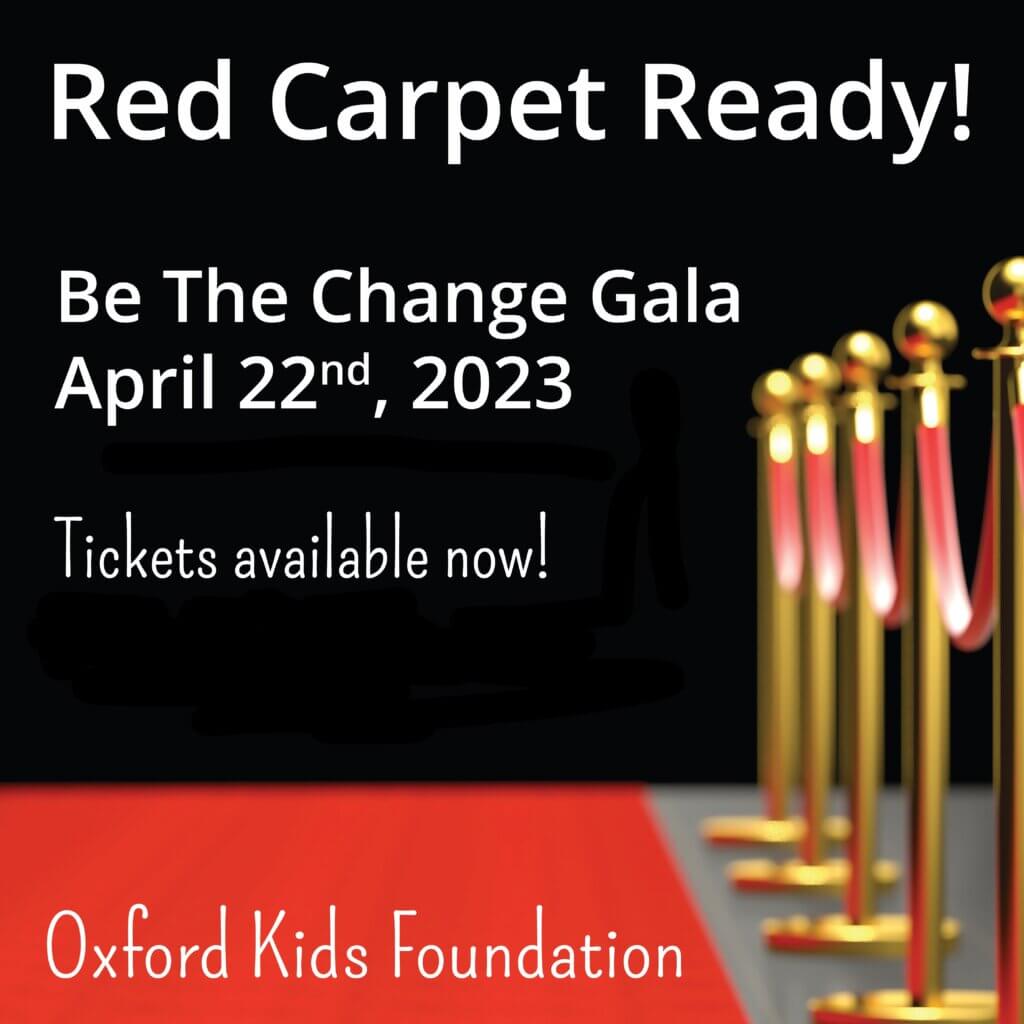 The 'Be the Change' Fundraising Gala is Fast Approaching!
Don't forget The Oxford Center will be hosting the 13th Annual Fundraising Gala Dinner and Auction for the Oxford Kids Foundation on April 22nd! This event is a longstanding and beloved tradition in raising funds to support children with disabilities, chronic illness, and traumatic injuries.
Tickets for the Gala are available for purchase now. Tickets will feature fine dining, access to our silent/live auction, and drinks will be available. For more information on the Gala and how to purchase tickets, please click here.
If you or anyone you know is interested in sponsoring the "Be the Change" gala event, please click here for more information or contact andrew@oxfordkidsfoundation.org to look over a sponsorship packet. The Oxford Kids Foundation is also accepting donations of any unique quality to be included in the Gala's silent/live auction. If you would like to make any item donations to the Gala auction, please contact Andrew Kistner at andrew@oxfordkidsfoundation.org.
We can't wait to be a part of the change with you!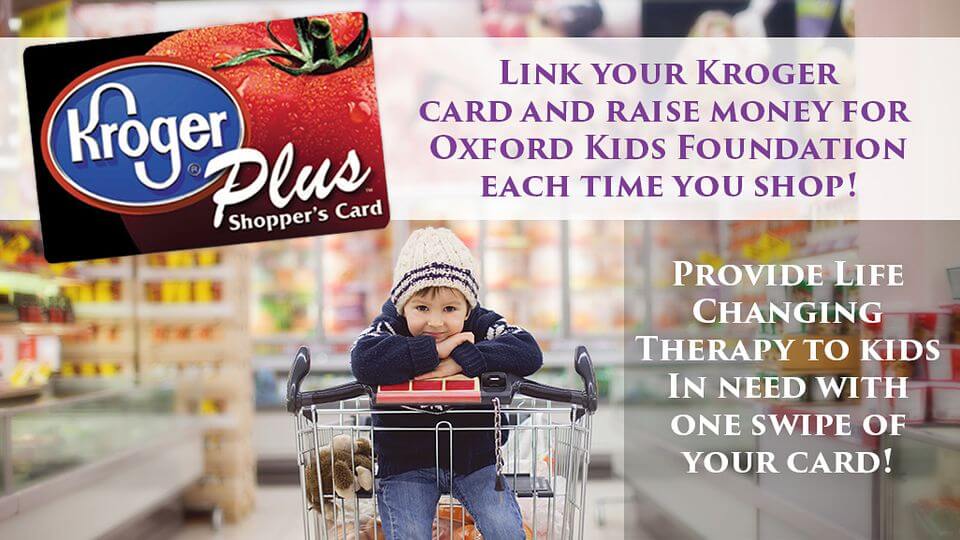 There Are Even More Ways to Give!
If you are interested in helping with the Oxford Kids Foundation, we are looking into adding even more ways to make that possible! For years, we were a proud partner of Amazon Smile, which allowed a portion of proceeds to be donated to the Oxford Kids Foundation every time you shopped. Regrettably, Amazon is closing its' Amazon Smile program to focus on other philanthropic ventures.
Thankfully, there are still ways to give! We are happy to share that we are partnered with Kroger to make giving easy and convenient for you every time you shop. You can now link your Kroger card to The Oxford Kids Foundation! You can help provide life-changing therapies to children that need them, and Kroger will donate funds based on the shopping you do every day. There's no cost to you and all you have to do is enter your Kroger Shoppers card at checkout!
Link your card to The Oxford Kids Foundation today by clicking the link below.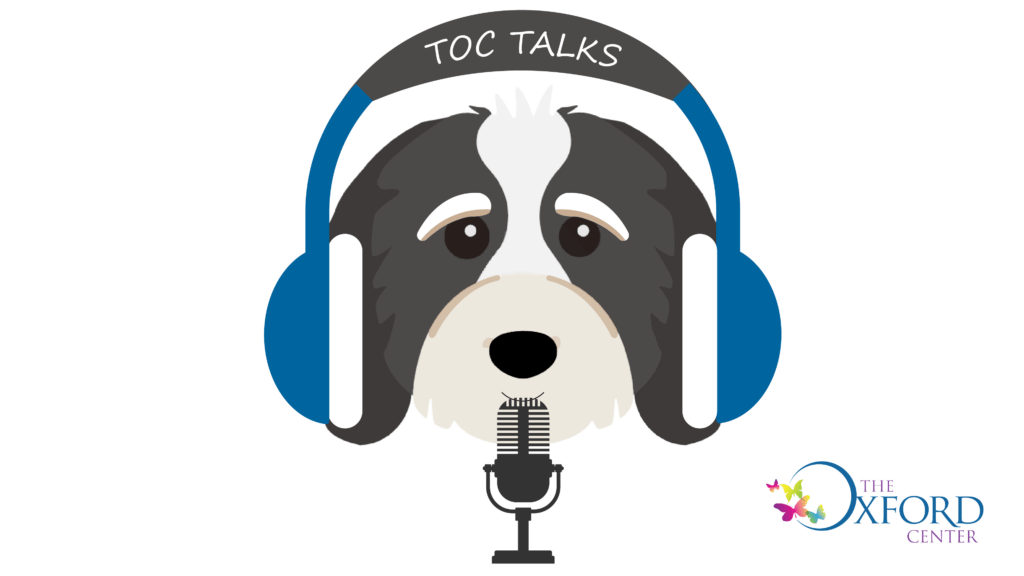 Our TOC Talks Podcast is Available Now!
The Oxford Center is excited to say that we have successfully launched our new podcast and it is going great! Our new podcast is released once a week and is released every Thursday. Our TOC Talks podcast can be found on all streaming platforms with a video podcast on our Facebook and YouTube page. Every week, follow our Marketing Director Andrew Kistner as he dives into different issues and stories here at The Oxford Center with a new special guest every week! In our podcast, you can hear the personal stories of some of our patients and their journey with The Oxford Center, learn more about how some of our services can benefit different conditions, learn more about some of our staff here at The Oxford Center, discover new techniques and tips to help improve your life, and more!
If you have any topics or ideas you'd like to hear about in our podcast, let us know! You can submit any thoughts, suggestions, or questions by emailing our podcast host himself, Andrew Kistner, at andrew@theoxfordcenter.com.
Check out our episodes below and don't forget to subscribe!