As the chilly winds of flu and cold season approach, safeguarding your health becomes paramount. While we can't completely escape the seasonal threats, adopting a proactive approach can significantly reduce the risk of falling victim to these common illnesses. In this guide, we'll explore holistic strategies encompassing immune support, toxin avoidance, proper nutrition, sufficient sleep, and the often-overlooked aspect of mental health.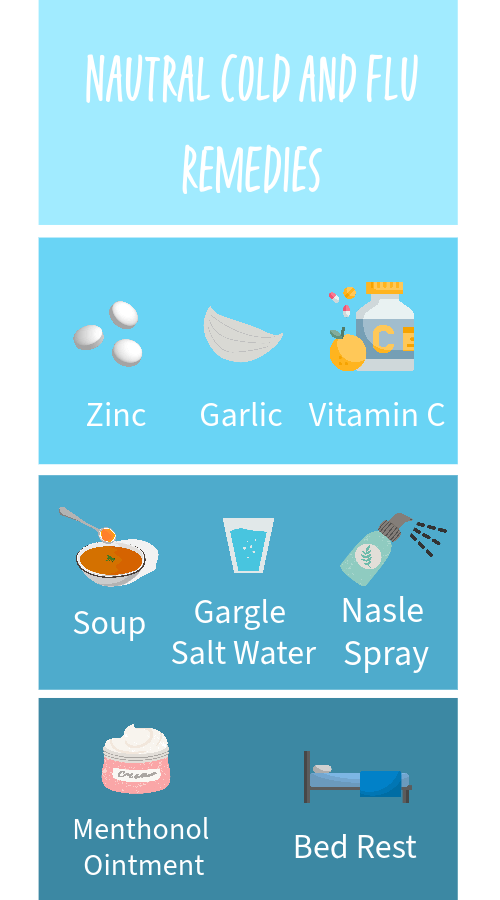 Boosting Immunity: Strengthening your immune system is the first line of defense against flu and cold viruses. Incorporate immune-boosting foods into your diet, such as citrus fruits, berries, and leafy greens. Consider supplements like vitamin D3, vitamin C and zinc, known for their immune-supportive properties. Regular exercise also plays a vital role in maintaining a robust immune system.
Avoiding Toxins: Environmental toxins can compromise your immune system and make you more susceptible to illnesses. Minimize exposure to pollutants, quit smoking, and be conscious of household cleaning products containing harmful chemicals. Good ventilation and indoor plants can help improve air quality, creating a healthier living space.
Eating Right: A balanced and nutrient-rich diet is a cornerstone of overall health. Ensure your plate is filled with a variety of colorful fruits, vegetables, healthy fats, and proteins. Probiotics, found in yogurt (preferably full fat) and fermented foods, contribute to a healthy gut microbiome, which is closely linked to immune function.
Ample Sleep: Prioritize a good night's sleep, as it plays a crucial role in maintaining optimal health. Lack of sleep weakens the immune system and makes the body more susceptible to infections. Aim for 7-9 hours of quality sleep each night, establishing a consistent sleep routine to enhance your body's natural defenses.
Hydration: Stay well-hydrated to support your body's natural detoxification processes. Water helps flush toxins from the system and keeps mucous membranes moist, reducing the likelihood of respiratory infections. Herbal teas, rich in antioxidants, can also provide an extra layer of protection. A good rule of thumb is to try and intake at least half of your body weight in ounces every day.
Mental Health Matters: Stress and mental well-being are intricately linked to physical health. Chronic stress weakens the immune system, making you more susceptible to infections. Incorporate stress-reduction practices into your routine, such as meditation, deep breathing exercises, or engaging in activities that bring joy and relaxation.
Hand Hygiene: Practice good hand hygiene by washing hands regularly with soap and water. Avoid touching your face, especially your eyes, nose, and mouth, as these are entry points for viruses.
Listen to Your Body: In the quest for wellness, it's crucial to tune in to your body's signals. There are times when allowing your body to naturally regulate itself is the best course of action. When symptoms of fatigue or illness arise, pay attention, and don't hesitate to rest. Over-treating minor ailments with medications can sometimes hinder the body's natural healing mechanisms. Consult with healthcare professionals when needed, but also trust your body's ability to bounce back on its own
---
As the flu and cold season approaches, adopting a holistic approach to health is your best defense. By prioritizing immune support, avoiding toxins, maintaining a balanced diet, ensuring sufficient sleep, and attending to mental health, you fortify your body against seasonal threats. Embrace these strategies, and not only will you navigate the season with greater resilience, but you'll also cultivate a foundation for year-round well-being.